Hosting for Agencies
.
Provide your clients with lightning-fast hosting without having to worry about the underlying infrastructure.
Application Stacks
Provision new sites with a few clicks using pre-configured templates for popular apps such as WordPress, Magento, Drupal, and more.
Resilient Infrastructure
Our bespoke cloud hosting platform automatically recovers from crashes and instantly scales to thousands of users in seconds.
Team Collaboration
Developers benefit from Git-driven deployments, built-in CI/CD pipelines, unified SFTP logins, and more that simplifies their daily work.
Simple, yet powerful
.
Our beautiful control panel is designed with simplicity in mind, free of clutter and extraneous fluff. From a single dashboard, you're able to manage all your sites, stay organized with tags and groups, and invite other collaborators to your projects.
Deploy History
Keep track of what changes are being made and by who.
Metrics & Logs
Monitor resource usage and status of each component.
Domains
Easily add your domains and enable HTTPS encryption.
Snapshots
Revert a "bad deploy" or restore from a previous snapshot.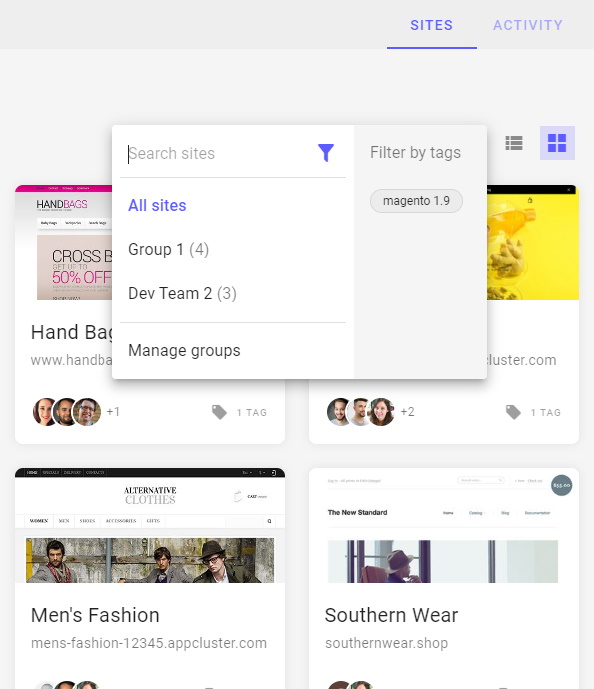 By partnering with ProperHost we've been able to offer our clients a world class hosting service without having to invest time and money in our own cloud infrastructure. Performance has been amazing and the easy-to-use dashboard allows us to spin up new sites in seconds.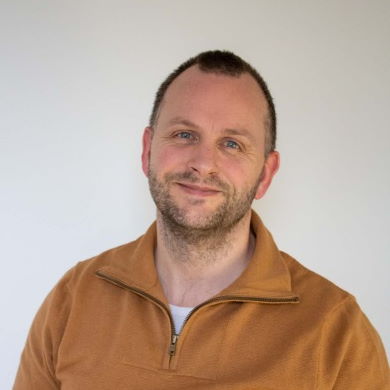 Thomas Binder
Partner & Head of Development
Makers Digital Agency
Spend your time more wisely
.
ProperHost helps your team work smarter and be more productive. We facilitate collaboration between developers through shared code repositories, role based access control, and other features that are useful when working together on client projects.
Since our platform is built on top of Git, you get automatic version tracking and commit history of every deploy, simplifying release management and rollbacks.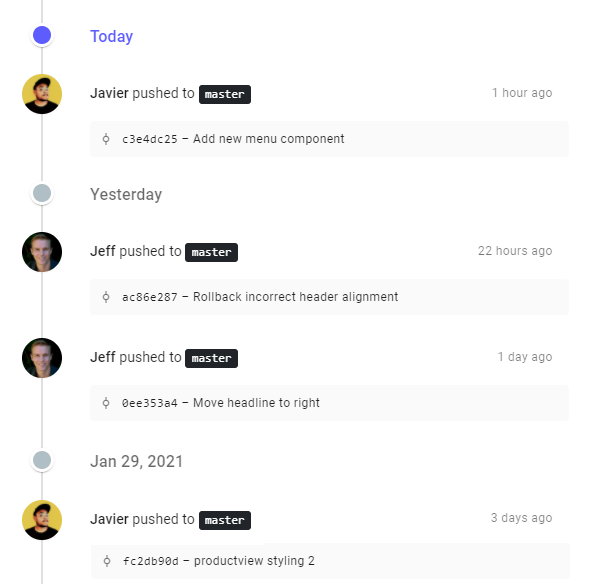 Unparallelled speed and reliability
.
Our container clusters run on Google Cloud using the same technology that powers some of the world's most popular websites. We only use the latest gen. Intel CPUs, ample amounts of RAM, and fast SSD storage.
ProperHost's managed cloud platform gives you enterprise scalability and performance at a fraction of the cost, allowing you to spend more time on what matters – building great solutions!
Kubernetes
Provides intelligent container scheduling and seamless scaling.
Premium Network
High bandwidth network ensures blazing fast speeds.
Storage Cluster
Replicated block volumes protects against data loss.
Application Stacks
Optimized versions of NGINX, PHP-FPM, MariaDB, and more.
Free SSL certificates for all your domains
.
In today's environment, security and HTTPS encryption are no longer optional. On ProperHost, every site gets protected by free Let's Encrypt SSL/TLS certificates, which renew automatically.
We make it easy to add additional domains to your sites without having to edit any config files or server settings.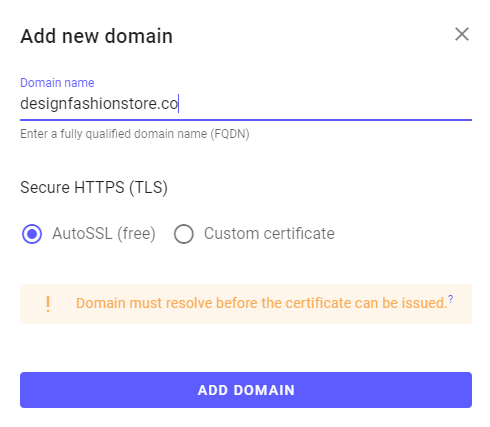 All you need

to build, manage and scale modern web apps
Server Automation
Instantly provision sites with a few button clicks.
24/7 Support
Get help from our team of experts when you need it.
DevOps-ready
Accelerate development with built-in CI/CD and Git.
Automatic Failover
Application containers move seamlessly between nodes.
Free SSL Certificates
All sites gets HTTPS encryption by default.
Team Collaboration
Easily work together with other developers.
Unified UI
Manage all your sites through a single dashboard.
Rollback Support
Easily revert a bad deploy in case of a problem.